responsible conduct of research, reliable research results, teaching and learning
The Future of RI: Path2Integrity gathers more than 60 RI advocates for the project's final conference
29 JUN 2022
On 16 June 2022, more than 60 research integrity advocates amongst whom Path2Integrity's consortium, advisory board and community members, along with representatives from the European Commission gathered for the project's final conference in Kiel, Germany. Three and a half years down the road, Path2Integrity concluded successfully. Our goal was to support responsible conduct of research and foster formal and informal learning towards reliable research results.
The focus of the meeting was to give an overview of the origin and understanding of research integrity (RI) and to also evaluate the progress of P2I over the course of the project's duration.
Insightful presentations from the consortium's members featured the outstanding achievements that the project fulfilled in terms of awareness raising and knowledge exchange on the importance of the coherent conduct of RI. Representatives from the Path2Integrity community and role models shed light on the current understanding of RI in South Africa, Mexico and Bulgaria, by also highlighting the progress achieved through P2I.
Outlining the future of research integrity was also part of the meeting's agenda and thus the project's training centre representatives hosted an interactive workshop, where the benefits of the programme and what are the essentials for responsible teaching and learning have been discussed. Furthermore, the session formed important take-away messages for future implementation of RI and the P2I training materials, such as the motivation of people by acknowledging their academic achievements, providing incentives to do trainings and the creation of content based not only on principles, but also on audience needs.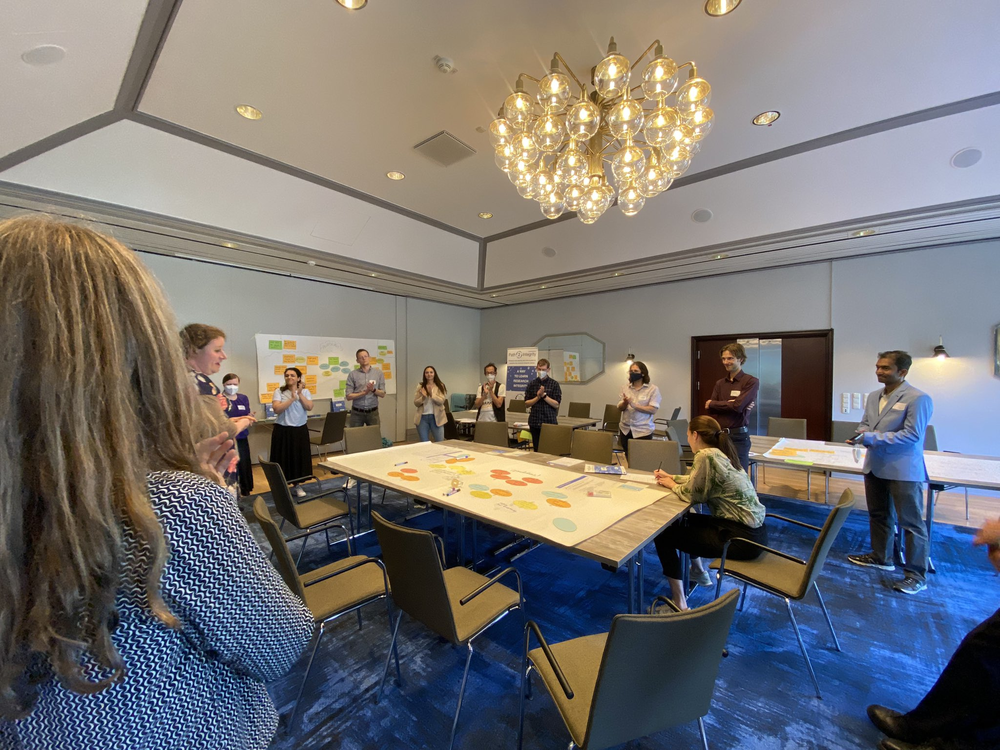 Research integrity is a constituent of more innovation, growth and high-quality jobs. It leads to more efficient, appropriate, useful and reliable scientific evidence for policy-makers and entrepreneurs, where decisions based on research results lead to a better future. Path2Integrity is glad to be able to contribute to the enhancement of the RI understanding and for providing a good set of materials that can be further used for capacity-building and educational purposes.
"Path2Integrity's network fosters research integrity and supports students to learn responsible conduct of research. At the core, the outstanding consortia opened doors for students into an honest, reliable, respectful, and accountable scientific community in the last three and a half years. We used innovative methods to promote responsible research and why it is important to engage in dialogue on research norms actively. Path2Integrity's collaborations paved a way to overcome the barrier that students underestimate the relevance of research integrity for a knowledge-based society, both within and outside scientific research. Thank you all for planting this important seed and fostering it in the future!" - says the P2I project coordinator Prof. Julia Priess-Buchheit in her closing speech, which also marked the end of the final Path2Integrity conference.
See you in future scientific and research integrity related endeavours!