responsible conduct of research, reliable research results, teaching and learning
The international expert advisory board (IEAB) consists of eight experts from three continents representing key aspects of activities within the Path2Integrity project. The IEAB ensures a high standard of international collaboration and quality of the project. The experts on the IEAB panel advise and actively exchange ideas with the Path2Integrity consortium.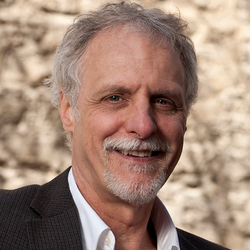 Dick Bourgeois-Doyle, Chair
Canada
Writer and Science Administrator
The former Secretary General of the National Research Council of Canada, Mr. Bourgeois-Doyle is a writer and science administrator with an interest in innovation history, research ethics, and gender issues in technology. A three-time recipient of the NRC Canada Outstanding Achievement Award for public awareness of science and other national recognitions, he has served on a number of national and international bodies, recently as a member of the International Council for Science – Committee on Freedom and Responsibility in the Conduct of Science (ICSU CFRS), the Human, Social and Natural Sciences Sectoral Commission of the Canadian Commission for UNESCO, and the Organizing Committee of the (3rd) World Conference on Research Integrity. He also acted as chair of the Universality of Science Thematic Session at the World Science Forum (Jordan) 2017, Chair of the NRC Centennial: 100 Years of Innovation for Canada, and Chair of the Canadian Council on Animal Care (CCAC) Public Affairs and Communications Committee. Before joining NRC in 1987, Mr. Bourgeois-Doyle was Chief of Staff to the Canadian Minister of Science and Technology and Minister of Fisheries and Oceans. A former broadcaster and journalist, he has written a number of books on science and innovation and contributed to many conferences, TV features, articles, and radio programs on the history of science and technology. He holds a Bachelor of Arts (Mathematics) and a Master of Arts - Interdisciplinary Studies.
Arja R. Aro, Vice-chair
Finland
Co-founder and Chair of the Board at EduRes Consulting Ltd
Arja's present interest in the area of continued education and development is good research practice, responsible conduct of research. She has functioned as founding member of research ethics committees both in Finland and Denmark. She is a Co-founder and Chair of the Board at
EduRes Consulting Ltd
, a new company in the area of education export.
Arja has wide experience in international higher education; coordination, developing courses, teaching (e.g. at the University of Southern Denmark (SDU) her main topic was Public Health Ethics) and supervision on BSc, MSc and PhD levels. She was (2012–2017) the Academic Leader and teacher (e.g. Theory of Science) of a BSc education export project of SDU at Princess Noura Bint Abdulrahman University (PNU) in Saudi Arabia. She has trained professionals in Saudi Arabia, Tunisia and Nepal. Arja has experience with numerous international research programs, research councils, universities, funding agencies and projects, including EC-funded research in the roles of coordinator and principal investigator (e.g.
www.repopa.eu
), WP leader, participant and expert evaluator. She has over 250 publications and has functioned in editorial boards of several scientific journals.
In her retirement she now continues as a Member of the Advisory Board in the EU projects
CONFIDE
and
Path2Integrity
.
Arja was Professor of Public Health (August 2005–June 2019) and Research Leader, the Unit for Health Promotion Research (2006–2015) at SDU. Before her career in Denmark she was senior researcher at the National Public Health Institute Finland. She also has NGO experience.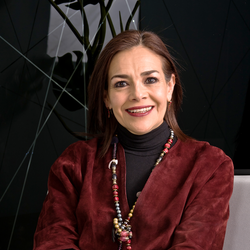 María del Carmen Bernal González
Mexico
Co-Founder of Dalia Empower
María del Carmen Bernal González, Ph.D. has national and international references in the promotion and permanence of female talent in senior management. She represented Mexico at the first Women20 summit in Turkey in 2015. She founded and directed the first Women's Research Center in Senior Management in Mexico thanks to the support of IPADE Business School, Panamerican University, Mexico. From 1997 to 2009, she was General Director of the Faculty of Pedagogy of Panamerican University, being in charge of renewing the curricula, academic body and professional projection of the undergraduate and graduate degree programs in Pedagogy. Due to her initiative, the faculty established its continuing education area.

Bernal González is passionate about inclusion with a business focus and talent development in organizations. She has accumulated management and academic experience for more than 20 years in institutions of higher education. Her motto is: Adversity accelerates talent. In her practice she offers different consulting solutions that help organizations to diagnose, implement and evaluate inclusion models with a transversal view on gender and a focus on business.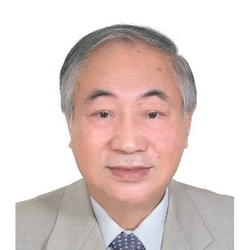 Cheng-Chen Chen
Taiwan
Vice Chancellor of University System of Taiwan
Professor Cheng-Chen Chen is vice chancellor of University System of Taiwan (UST) and director of UST Office of Research Integrity, where he in change of interuniversity collaborations and promotion of research integrity in the four UST member universities in Taiwan. He completed his Ph. D. in London School of Hygiene and Tropical Medicine in 1982. Since then he has been active for more than three decades as a researcher of vector biology and control of vector-borne diseases. He was the director of the Department of Parasitology and Tropical Medicine in three universities, namely National Defense Medical Center, National Cheng Kung University and National Yang-Ming University. Prior to the Vice Chancellorship, Professor Chen was Dean of Academic Affairs and Dean of General Affairs in National Yang-Ming University. From 2011 to 2016, he acted as a Co-PI of a national research integrity education program, Implementation Mechanism of Research Ethics in Taiwan's Higher Education, supported by Ministry of Education, Taiwan. This program serves as a pioneer in forming a well-organized ethics education system in Taiwan. Up to now more than 400,000 graduate students, research staffs and university teachers has registered to this online research integrity education program. In 2018, he took a local lead role to organize the 3rd Asia Pacific Research Integrity (APRI) Network Meeting Held in Taipei.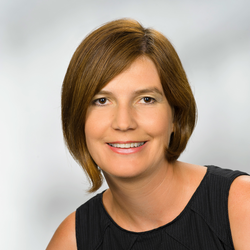 Nicole Foeger
Austria
Head of the Administrative Office of the Austrian Agency for Research Integrity
Nicole Foeger holds a PhD degree in biochemistry and worked as a researcher at the Medical University of Vienna, the German Cancer Research Centre in Heidelberg (Germany) and at the University of Basel (Switzerland). Later on she also obtained a postgraduate education in Public Relations. Since 2010 she is Head of the Administrative Office of the Austrian Agency for Research Integrity and involved in all RI activities on the national level: giving RI trainings for researchers, advising in all matters of RI and supporting the independent national commission that offers a neutral and objective forum to be able to investigate cases of (alleged) research misconduct. From April 2012 until October 2018 Nicole Foeger was the elected Chair of the European Network of Research Integrity Offices (ENRIO). She is involved in several European initiatives and EU-projects on research integrity as project partner or member of the advisory board. Since May 2018 she is also member of the World Conference on Research Integrity Foundation (WCRIF).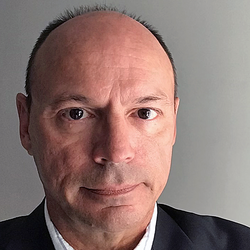 Jacques Guerette
Canada
Executive Director, Foundation for Student Science and Technology
Mr. Guerette is an accomplished senior executive adept at growing science, technology and engineering organizations with special emphasis on building ecosystems related to innovation, science, technology and research, locally or around the world. This includes management, communications and marketing roles is areas such as Water Purification & Analysis, Cardiovascular Disease & Healthcare, Genomics, Telecommunications, Computer Security & Networking, Geographic Information Systems, Semiconductors, Remote Sensing, and more. Equally, he has served in a broad range of operating environments encompassing public, private, non-profit and community organizations, start-ups, and global and market leaders, ranging from 12 to 80,000 employees.

He is currently leading the Foundation for Student Science and Technology, a not-for-profit organization dedicated to developing the career potential of exceptional high school, college and university students for leadership roles in STEM communities. In previous roles, he was Chief Operating Officer for EcoVu Analytics; Vice President, Communications of the University of Ottawa Heart Institute (UOHI), Genome Canada, and Mitel Corporation and earlier was a Director at Nortel Networks, Canada's largest industrial research organization.

Mr. Guerette has also served on a broad range of Boards, Committees and Working Groups, including, for example, the Childrens Hospital of Eastern Ontario (CHEO), the UOHI Research Ethics Board, the Ottawa Centre for Research and Innovation (now called Invest Ottawa). He is the recipient of several national and international awards for his work in communications, change management and community development.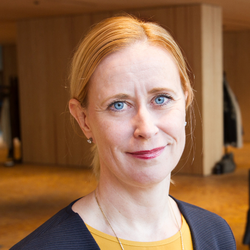 Photo by: Linda Tammisto
Erika Löfström
Finland
Professor of Education at the University of Helsinki
Erika Löfström, Ph.D., is Professor of Education at the University of Helsinki, Faculty of Educational Sciences, where she leads a primary teacher education program. She is the Chair of the non-medical ethics review board at the University of Helsinki, and vice-chair of the Finnish National Board on Research Integrity, and board member of the Academy of Finland. Her research areas include research ethics and integrity and related learning and supervision processes, and she actively publishes research in this area. She teaches research ethics/integrity to undergraduate, graduate and doctoral students as well as supervisors. Löfström is involved in two H2020-funded projects on ethics and integrity, namely ENERI European Network of Responsible conduct of research, and VIRT²UE Virtue based conduct of Research.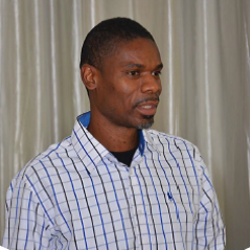 Simson Mwale
Zambia
Human Rights Activist and Educator
Simson works for the Symposium of Episcopal Conferences of Africa and Madagascar (SECAM) Secretariat based in Accra, Ghana. He recently served as a Lecturer, Head of Department for Development Studies, Director of the Institute of Peace and Conflict Studies at Zambia Catholic University and was a visiting lecturer at Palacký University Olomouc in the Czech Republic under the Erasmus+ Programme. He also worked at the Jesuit Centre for Theological Reflection as Coordinator of the Church's Social Teaching Project and as a Human Rights Research Officer. He is pursuing a PhD in Population Studies at the University of Zambia. He holds Master of Peace and Conflict Studies (Copperbelt University), Master of Population Studies (University of KwaZulu-Natal), Master of Communication for Development (University of Zambia), Postgraduate Diploma in Human Rights Law (University of Zambia), Bachelor of Sacred Theology (Pontifical Urbaniana University) and Diploma in Philosophy (St. Augustine's Major Seminary). He is author of several research reports and books including "The Determinants of Sexual Behaviour Among Young People – Evidence from the Zambia Sexual Behaviour Survey" (2014), "The Basic Needs Basket Training Manual – A Practical Guide to Designing and Conducting an Evidence-Based Lobby and Advocacy Programme on Basic Needs" (2011), and "Monitoring Economic, Social and Cultural Rights in Zambia – An Introductory Handbook for Churches and NGOs" (2010). He has also published several articles that have appeared in reputable books, magazines, bulletins and academic journals, among other publications. He represents a part of the African voice, albeit its diverse social, economic, political and cultural milieu, that strives to maintain a research environment which upholds and values research integrity. He firmly believes that failing to follow good research practices damages the research process, degrades relationships among researchers and undermines trust in and the credibility of research in society.