responsible conduct of research, reliable research results, teaching and learning
The Future of Research Integrity Training
16 MAY 2022
With the European research scene quickly evolving, it is becoming increasingly important to emphasize the value of research integrity (RI) and to deal with new scientific approaches in an easily understood manner.
Against this background, the Horizon 2020 project Path2Integrity has been working since January 2019 to support the development of formal and informal learning methods and to contribute to the establishment of a culture of research integrity in Europe and internationally.
Three and a half years down the road, Path2Integrity is happy to announce that the project is marking its successful conclusion with a final conference on "The Future of Research Integrity Training." The event will take place on 16 June 2022 in Kiel, Germany, where project partners along with stakeholders, community leaders, advisory board members, and RI role models will gather to celebrate the success of the project and share their visions and experience on the topic of RI training.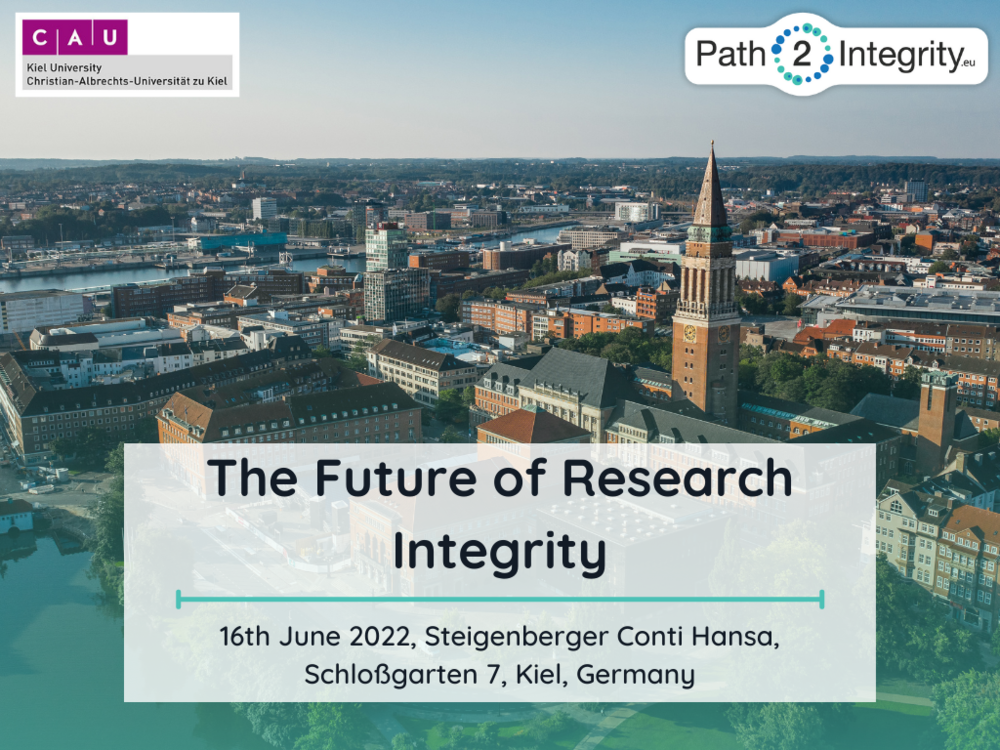 Some one hundred experts from across Europe will meet to review and discuss examples of successful initiatives and the status quo of research integrity training, research integrity networks, train-the-trainers programmes, and other work to foster research integrity.
More innovation, growth, and high-quality jobs in many sectors of society depend on research integrity. It leads to more efficient, relevant, meaningful, and trustworthy scientific evidence for policymakers and businesses and ensures that research-based decisions will lead to a better future. This has been the mission that Path2Integrity has pursued over the last three and a half years and that is why we want to conclude our journey with a final conference that discusses steps into the future of RI training.
Hosted by the Christian-Albrechts-Universität Kiel, the event will also give P2I members an opportunity to showcase their progress of RI training on a national level. Moreover, the conference will welcome external members interested in the widespread implementation of excellent research integrity learning paths.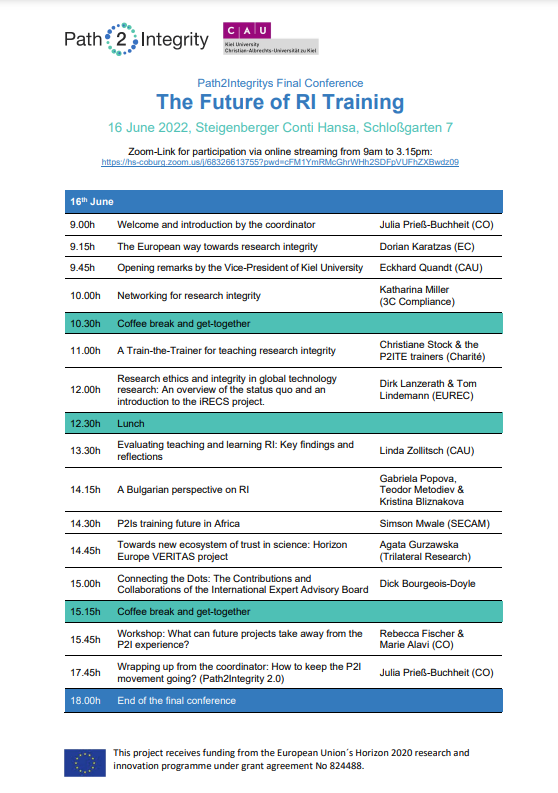 The conference will take place in Steigenberger Conti Hansa in Kiel and online. Find the Zoom link here.